Innovation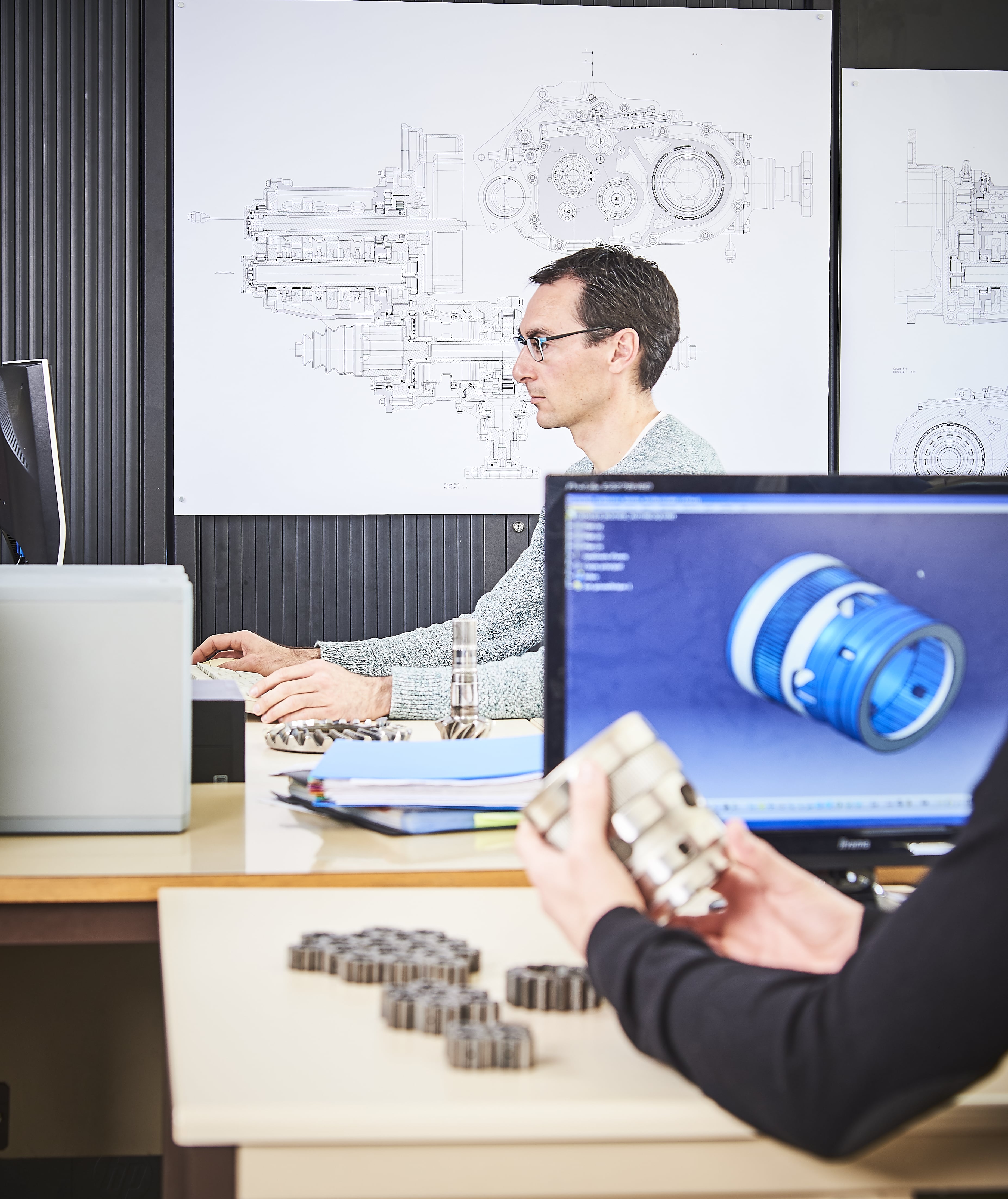 Innovative production
SADEV is a leading manufacturer of gearboxes and power transmission solutions for motorsport. For nearly 50 years now, SADEV has been tackling new challenges in car racing by offering innovative transmission solutions for electric, combustion, hybrid and hydrogen vehicles.
Out of an ongoing desire to invest in people skills, along with innovative machines and software in the industrial and mechanical sector, SADEV is always a step ahead.
Our investments in high-performance virtual design and finite element modelling software, as well as in the evolution of machinery, allow us to provide custom manufacturing to meet the exacting requirements of motorsport.

A fully integrated process
SADEV is proficient in all of the steps involved in manufacturing gearboxes. The entire process is carried out at our production site in Saint-Prouant, in France's Vendée region, so we can promise our customers consistent quality and flawless traceability.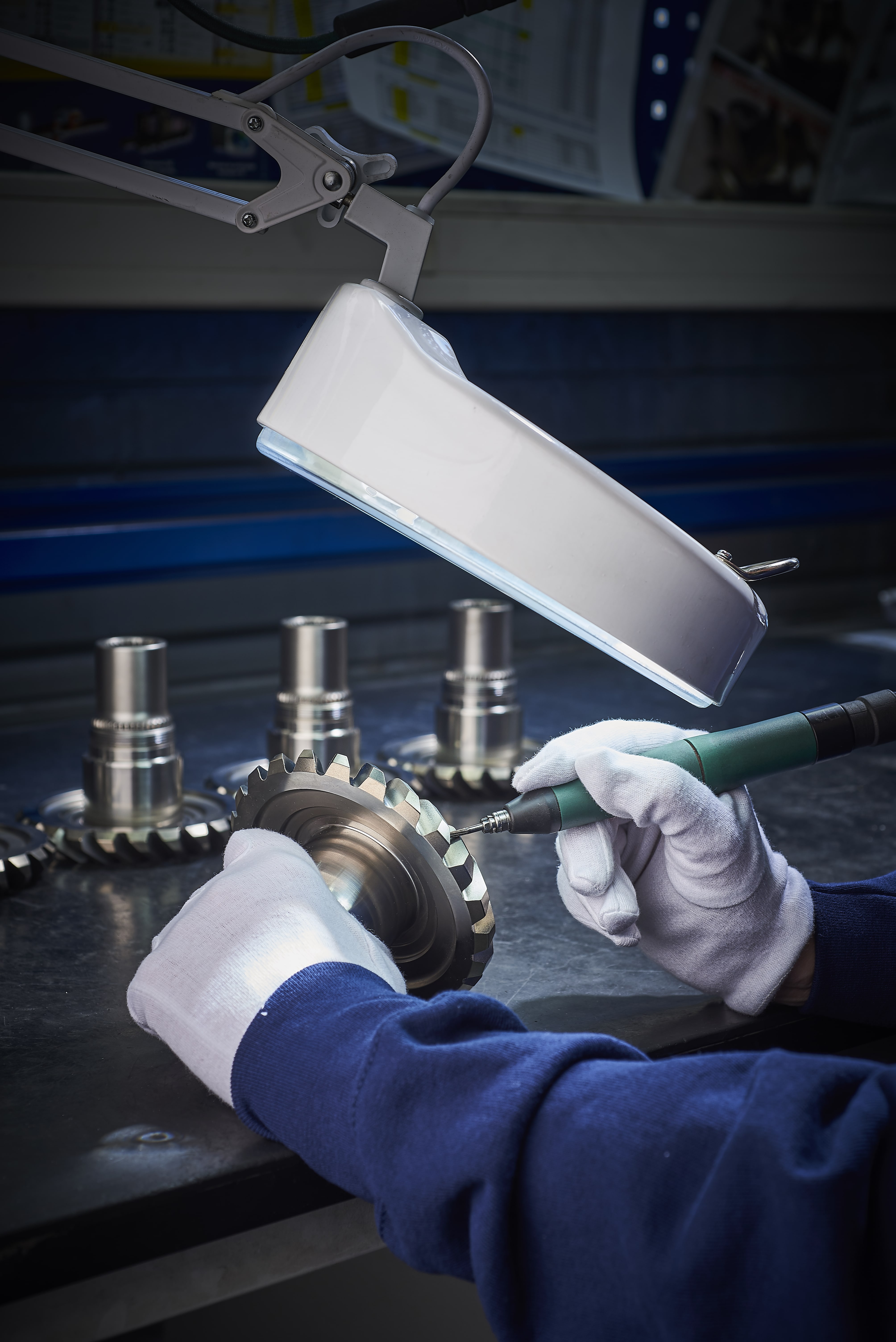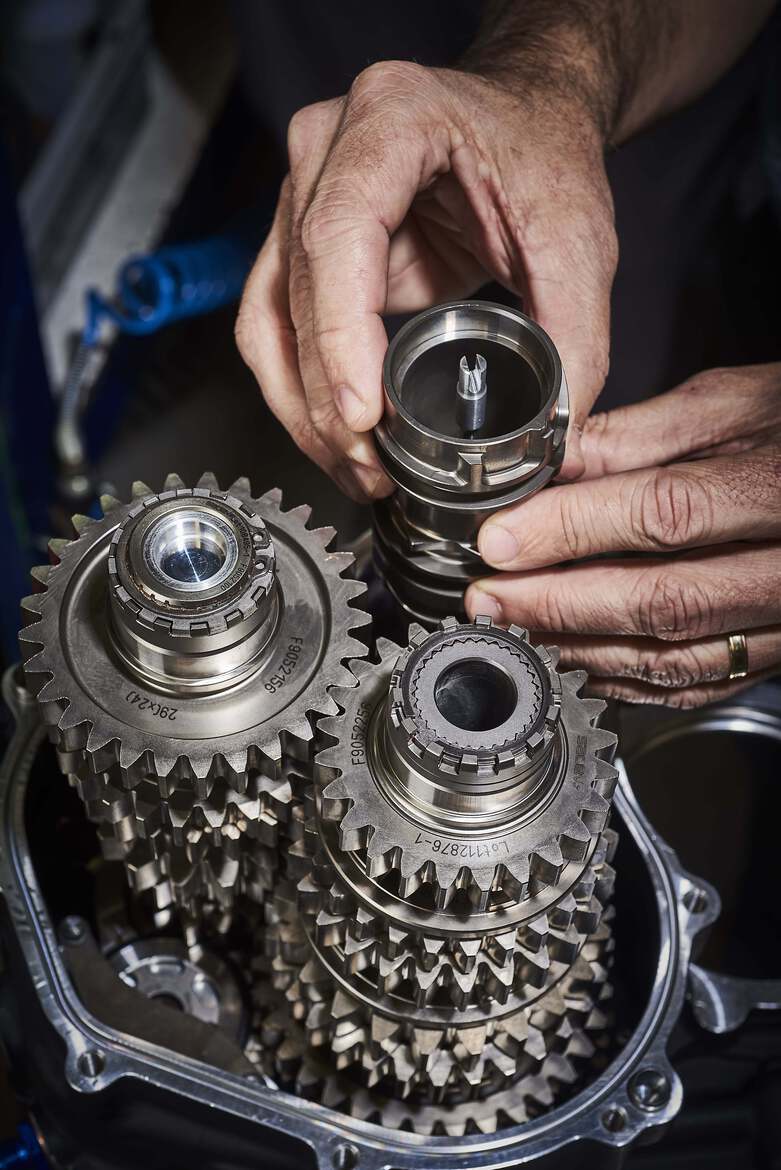 From receiving, where materials are carefully inventoried and worked, to our machining units (Turning, Cutting, Milling, Heat Treatment, Grinding and Inspection) and all the way to the assembly of parts and finished gearboxes, SADEV is proud to provide a fully integrated process.

But the key factors driving our process quality are the men and women on the SADEV Team, who study, design and produce motorsport transmissions. Our administrative departments (Sales, Marketing, Accounting, Design, Computer-aided Manufacturing and Methods), production centres, assembly shop and warehouse collaborate efficiently to guarantee consistent customer service, responsiveness and quality, whatever the project may be.

SADEV transmissions
Innovation is a real strength at SADEV, allowing us to offer high-performance, high-end products for private customers, professionals, chassis manufacturers and car makers.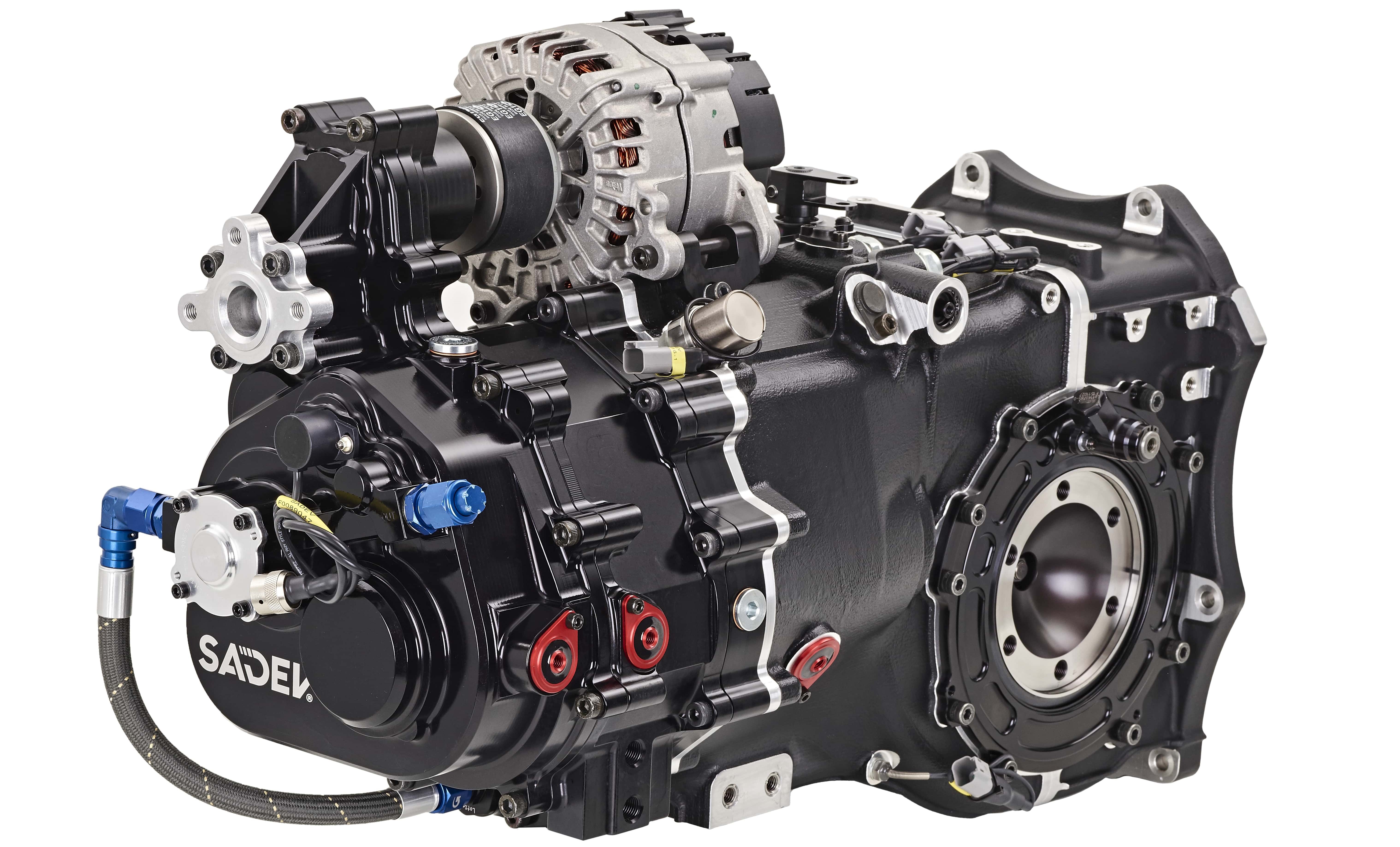 With our ranges of gearboxes for 2 wheel drive vehicules or gearboxes for 4 wheel drive vehicles, differentials and transmission components, SADEV has products that meet the demands of all motorsport disciplines: Rally, Circuit, Single-seater, Endurance, Rallycross, Off-road, Drift, Ice Racing, and the list goes on.
SADEV's wide range of sequential gearboxes can be customised to each customer's project. Thanks to our options for ratios, gear ranges and engine conversions, each component is analysed and approved based on the customer's needs.

SADEV has an exceptional record supplying outstanding engineering to ambitious drivers and car manufacturers.
For the last 20 years, SADEV has also positioned itself on the new energy market and has managed to become a benchmark for the launch of new electric, hybrid and hydrogen projects, which we tailor to each of our customers.