History
SADEV - TRANSMISSION SYSTEM EXCELLENCE!
For over 45 years, Benoît Vincendeau has been making a business of his passion for motorsport. And his business is a real success story. At Saint-Prouant, SADEV designs and manufactures transmission systems for motorsport. Its products are used in most motorsport disciplines.
At SADEV, we have more than 40 years' experience, more than 30 years of constructor's programs, more than 20 years of sequential gearboxes, more than 15 years of world titles, expert software, unrivalled know-how, qualified people, 100% integrated production.
A few figures…
18 dealers around the world
1 subsidiary in the United-States
200 employees
10,000 m² of infrastructure
1 500 gearboxes / year
THE BIRTH OF SADEV: A PASSION AND PEOPLE
SADEV is a fine adventure, born of a passion in 1974. A subcontractor in the precision turning and general mechanical engineering sector, Benoît Vincendeau is also a motorsport enthusiast. In the early 1980s, he began producing dedicated transmission systems for motor racing. Very quickly, vehicles equipped with his products started to win their first titles at prestigious racing events.
After building a team of demanding professionals and structuring the company around the specialized business of precision gears, SADEV was awarded its first contract to supply transmission systems for a major car manufacturer.
The key steps from 1974 to 2000:
1974: Creation of the company by Mr VINCENDEAU
1978: 1st transmission for Autocross
1988: 1st kit for Off-Road
1993: 1st constructor's program
1996: 1st SADEV sequential gearbox
2000: 1st gearbox for single-seaters
THE GROWTH OF SADEV: EFFECTIVE INVESTMENTS FOR A WINNING STRATEGY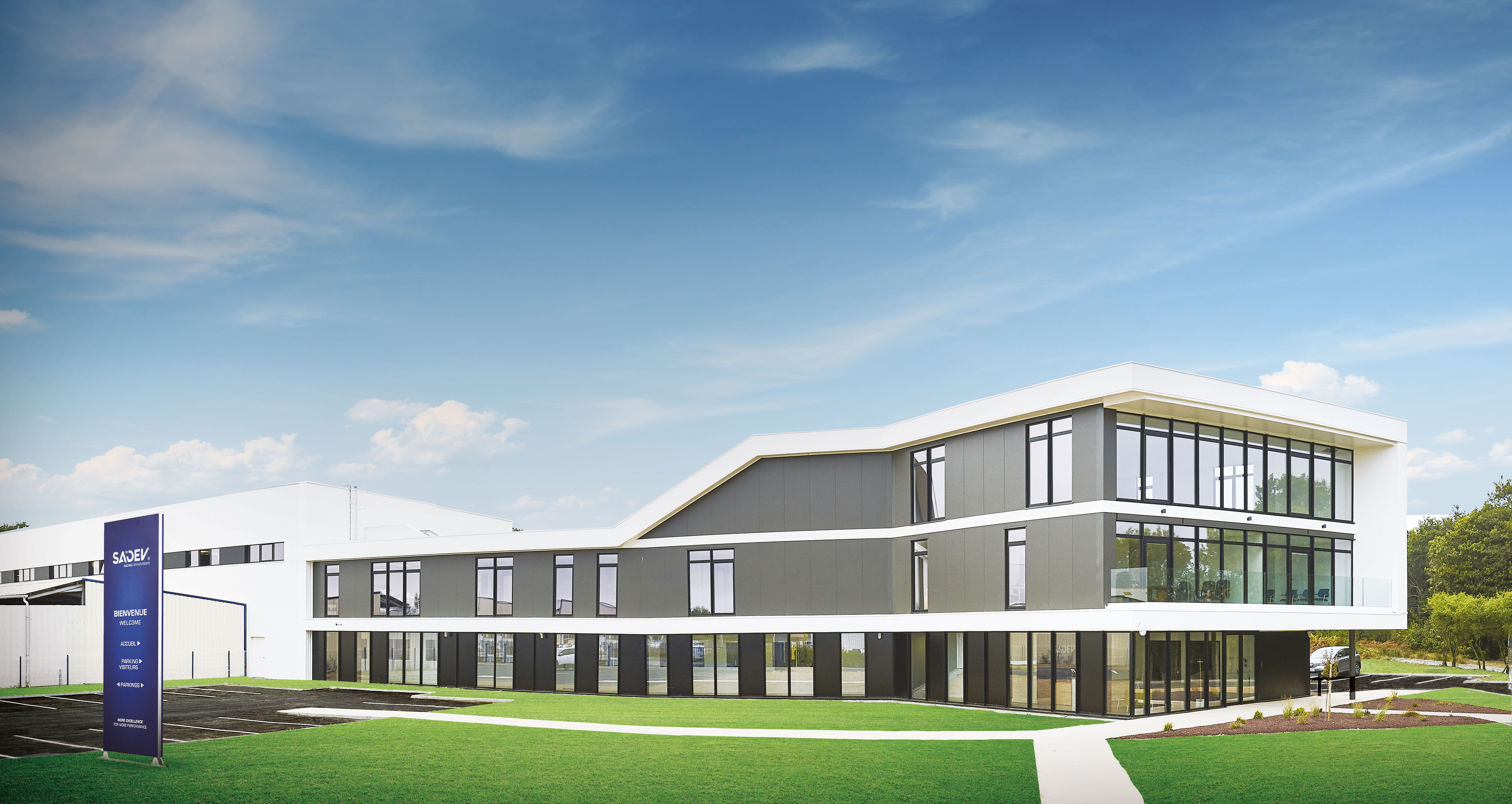 Since it was founded, SADEV has gone from strength to strength. In 2000, SADEV boosted its industrial production capacity by adding a 3,000-m² extension to its premises.
This enabled the company to meet the demanding requirements of rally racing for the Super 1600 category. In 2003, Sébastien Loeb was runner-up in the world two-wheel drive championship in a Saxo Super 1600 equipped with a French gearbox!
From 2003 onwards, the company's strategy became firmly anchored, with a series of large investments:
Acquisition of a vacuum heat treatment unit
Incorporation of a KLINGENBERG CNC – G27 machine for cutting and grinding conical gears
Purchase of a LIEBHERR unit to grind all types of straight tooth gears
In 2009, Benoît Vincendeau invested in calculation software capable of numerical product testing and more effective dimensioning. From 2010 onwards, SADEV was awarded new contracts and gained access to the Holy Grail of motor racing: the WRC, the prestigious World Rally Championship.
Along with Citroën and DS3, SADEV won its first world titles followed by Hyundai. Then in 2021, SADEV is chosen by M-Sport to supply the transmission for the Rally 1 Hybrid category.

INTERNATIONAL DEVELOPMENT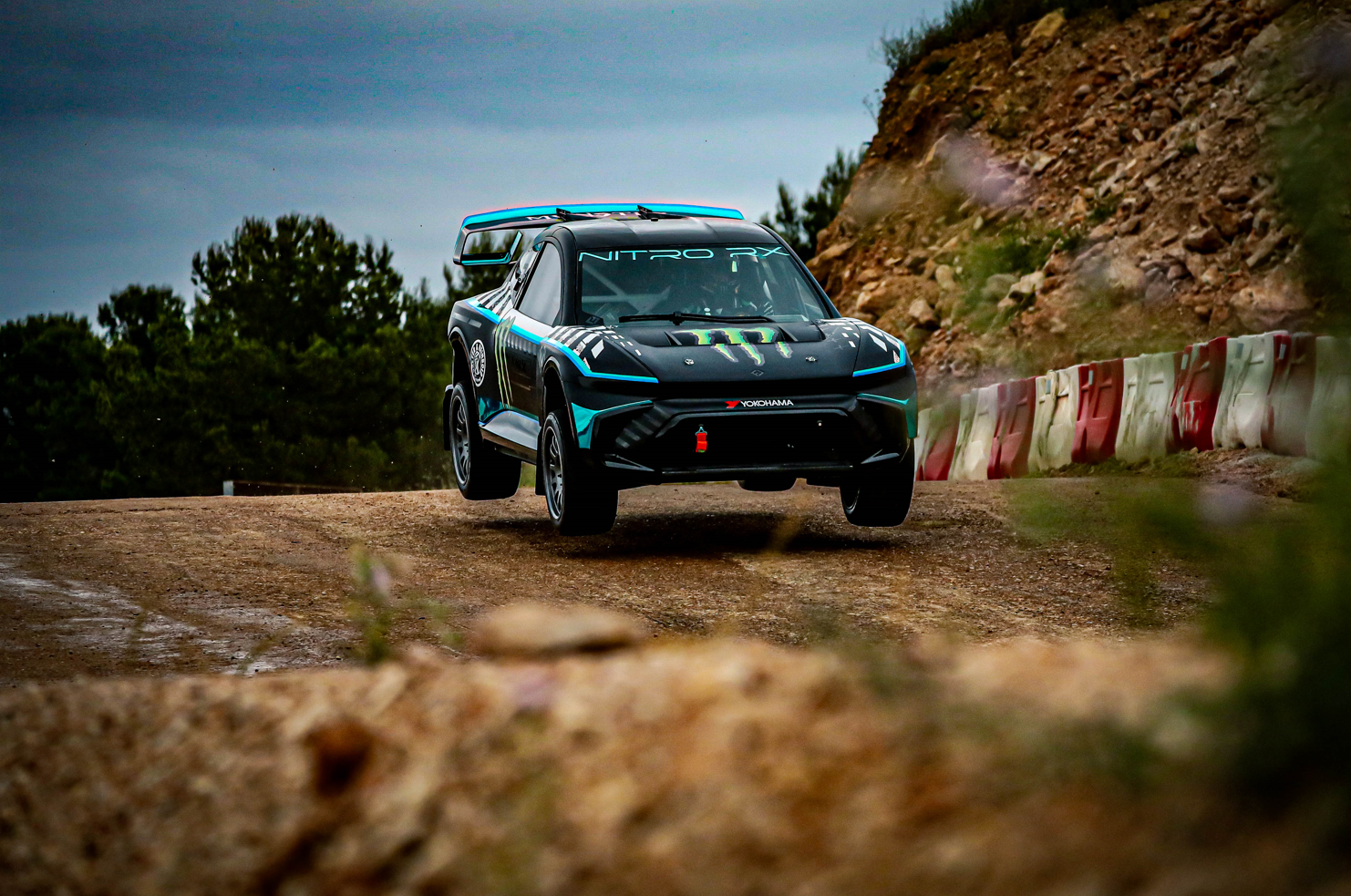 Thereafter, SADEV continued its exponential development on the international stage, reinforcing its network of distributors. Then in 2013, SADEV opened a subsidiary in America; SADEV Transmission Inc.
SADEV is now in more than 105 countries. The gearbox manufacturer has established a winning strategy!
The key steps from 2000 to 2010:
2001: 3 constructors in S1600
2003: Purchase of the heat treatment unit
2004: Only supplier for S2000
2006: Cutting and numerical grinding of straight and conical toothed gears
2008: Integration of electron-beam welding
2010: Integration of NASTRAN finite element calculation software
THE FUTURE OF THE TRANSMISSION SPECIALIST
Since it was created, SADEV has been supported by a perfect balance of highly qualified personnel and cutting-edge technologies.
Ever more precise, more technical and more efficient, its people have been able to adapt to the needs of a constantly evolving sport. Aware that grey matter and technologies are the drivers of its growth, SADEV permanently invests in human resources and the most advanced machines.
Our company has firmly established its position as the motorsport transmission specialist and is now a reference for all electric, combustion, hybrid and hydrogen projects.
In just over 40 years, SADEV has built its image as a high-performing, innovative company in the world of motorsport. 2018 represents the start of a new era, with the construction of a building that will bring the total area of the company's facilities to 10,000 m2. This additional space will enable SADEV to incorporate new technology in order to support its growing determination to develop its positions in the transmission and motorsport markets.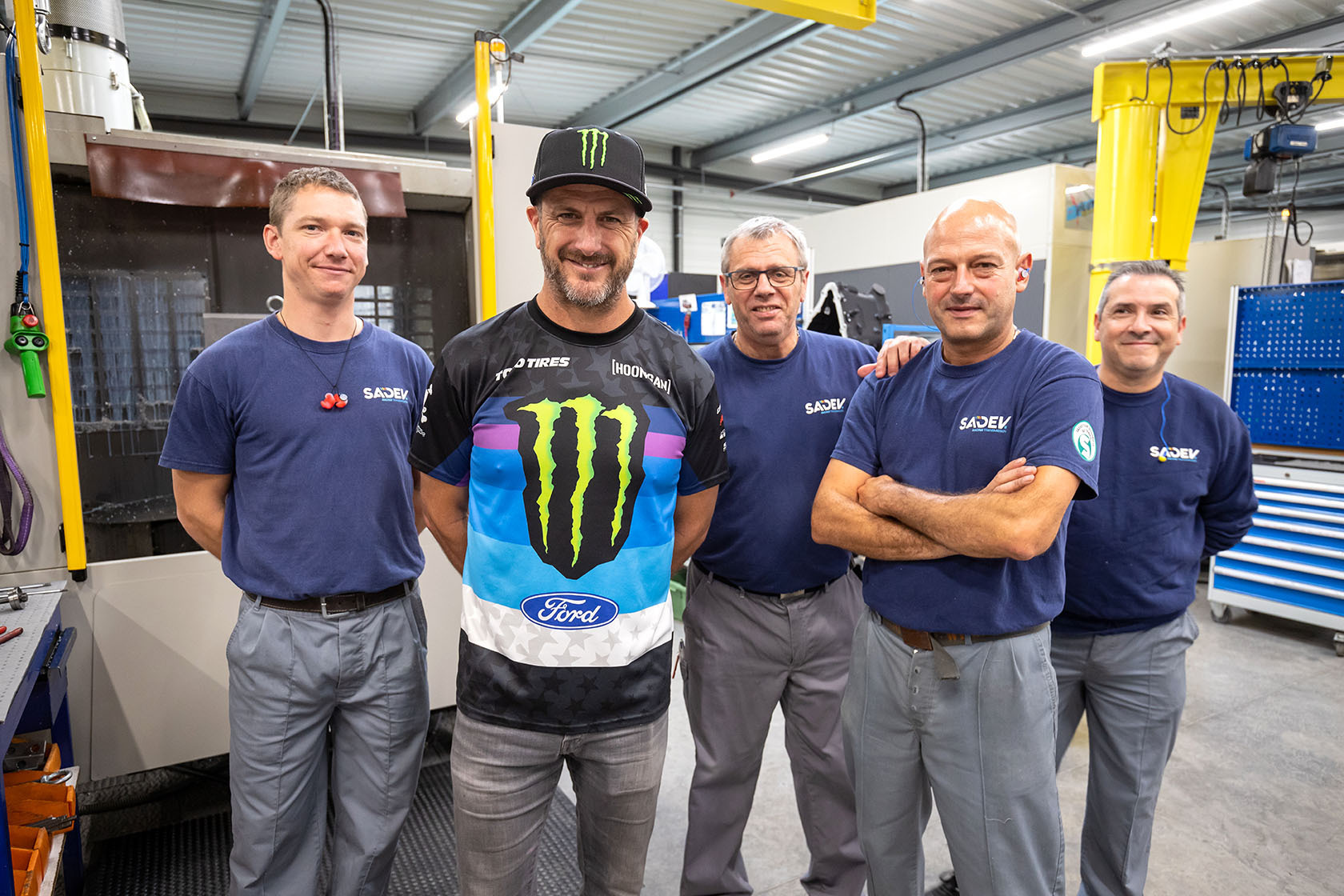 The key steps from 2010 to today
2011: SADEV joins the WRC as an official supplier
2012: Purchase of digital cutters
2014: SADEV joins the WTCC as an official supplier
2016: SADEV equips the brand-new Formula E Championship, supplying two constructors.
2018: The surface area of its premises in France increases from 6,000 m2 to 10,000 m2
2018: Acquisition of ROMAX high-performance virtual simulation software
2019: SADEV celebrates its 45th anniversary and invite Ken Block to celebrate with the SADEV team
2020: Integration of CNC Gleason P400 grinding straight internal and external teeth
2020-2021: SADEV launches 2 new gearboxes in its product range
2021: SADEV buys an optical inspection machine
2022: SADEV launches the campaign "SADEV Energy"
Today, SADEV is proud to support its customers with ever more innovative projects, combining its mechanical expertise with the fast-moving world of Motorsport. Hybrid, Electric and other new sources of energies are taken into account to offer ever more efficient transmission solutions.