All eyes turned to the East !!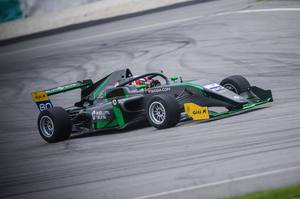 09/26/2018
The new Asian F3R will be launched in Sepang, Malaysia.
This brand new category will be inserted in the hierarchy since it will be between the current F4 and the international F3.
Major events await you this week-end!

This regional F3 will represent a more accessible category but it will also add additional training for pilots in their accession to F1.
In the Asian Championship, pilots will drive the brand new single seater created by TATUUS. SADEV is delighted to supply the three manufacturers offering a car for this type of championship: Tatuus, Mygale and Onroak. The latter will equip the American championship which will begin in a few weeks.
Finally, SADEV will wholeheartedly support the Equipe de France de Football which will face Croatia in the final of the 2018 World Cup in Moscow this Sunday at 5pm.
A weekend full of events...