Professional motorsport World Expo, cologne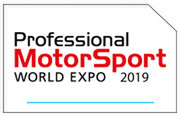 10/09/2019
SADEV will attend the Professional Motorsport Show in Cologne from 13-15th November.

Join the SADEV Team at the Professional Motorsport World Expo 2019

A major event in the motorsport industry, the Professional Motorsport World Expo is the perfect place to meet the best engineers, motorsport teams and race car drivers.
World wide motorsport exhibitors will meet in Cologne during 3 days and share their latest technologies, designs and ideas to develop the racing industry.
SADEV, specialist in racing transmissions for many applications such as Rallye, Circuit, Drift… will exhibit in Cologne to share with you their expertise and their latest products. Visit us at Stand 2038, Hall 10.1 !
Meet the SADEV team at the MOTORSPORT
If you would like to meet our team and discover our latest 2020 Innovations with us, feel free to fill in this form below. Our team will get in touch with you very soon.

SADEV: 2020 innovations

The 13th, 14th and 15th November, SADEV will be attending the Professional Motorsport World Expo in cologne to introduce their 2020 innovations !
Meet us at our stand and discover our newest SADEV gearboxes:
the SCL 924 gearbox
the ST90-17 gearbox

The SADEV team has combined expertise and latest technological developments to design 3 new gearboxes and meet the needs of all the motorsports passionate.
Come and meet us in Cologne, and discover our 2020 innovations !