Performance Racing Industry 2019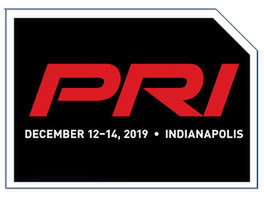 11/17/2019
SADEV will attend the Performance Racing Industry in Indianapolis from 12th-14th December 2019.
Come and Visit the SADEV team at the PRI !
From 12th-14th December 2019, SADEV will attend the PRI Trade Show in Indianapolis. This expo is one of the biggest international events in the motorsport's industry.
During 3 days, professionals and passionates will meet and talk about the latest news of motorsport. More than 1000 companies will be exhibiting their newest technological improvements in racing engineering.
SADEV, worldwide specialist in racing transmissions for many applications such as Rallye, Circuit, Drift… will exhibit in Indianapolis to share with you their expertise and their latest products. Visit us at Booth 4159, Yellow Hall.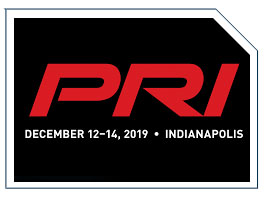 LIVE ASSEMBLY AND DISASSEMBLY OF THE NEW SCL924 IN-LINE GEARBOX, at the PRI Show !
Don't miss it ! If you would like to know more about our new In-Line gearbox, you'll love this!
Philip, from Team US will be assembling and disassembling the new SCL924 during the PRI show. A great opportunity for motorsport passionates to see the expertise of SADEV and the advanced technology of the new In-Line gearbox.
Stay in touch and follow us on Facebook, Instagram or LinkedIn ! More info and videos to come.
OUR INNOVATIONS 2020
Come and meet us at PRI, and discover our 2020 innovations ! The SADEV team has combined expertise and latest technological developments to design 3 new gearboxes and meet the needs of all the motorsports passionate. Meet us at booth 4159 and discover our newest SADEV gearboxes:
The SCL 924 gearbox : In-Line gearbox, the best option for GT, Off-road, Drift… SADEV introduces the new In-Line gearbox, to be discovered at the PRI.
The ST90-17 gearbox : The new reference on the Racing Transmission Market! Discover the last transverse gearbox by SADEV. On preview at the PRI.
The ST75LW gearbox : Stronger, Lighter and at an unbeatable price… This is the new version of the famous SADEV ST75!
MEET THE SADEV TEAM AT THE PRI, INDIANAPOLIS
If you would like to meet our team and discover our latest 2020 innovations with us, feel free to fill in this form below. Our team will get in touch with you very soon.