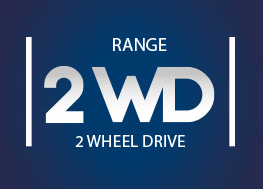 SCL 924 IN-LINE
With the SCL90, SADEV has accumulated experience and success in recent years. 
To go even further and offer you an even more advanced product, our team of engineers has combined expertise and latest technological developments to create a new formidable gearbox: the SCL924. A very compact, strong, light and efficient product for high powered engines used in many applications such as GT, Off-road, Drift (...), while keeping overall cost in mind. 
Mission accomplished ! The SCL924 meets all these criteria and is now a reference in its category.
TECHNICAL SPECS
6 speed sequential gearbox + 1 reverse gear
Manual sequential gear selection
Wide range of final drives available
Wide range of ratios available
Straight cut gears
Gear engagement made by dogs
Interchangeable gear ratios
High strength carburizing steel
Gear teeth grinded with optimized profile
Shot peening on internal parts
Specific input shaft
Hydraulic clutch bearing
Reverse lockout cable (solenoïd system optional)
Contactless gear position sensor
Flat shift sensor
Splash lubrication system
Fittings to connect external oil cooler
Oil suction screen
Magnetic drain plugs
Casing joint faces sealed with O'rings
Internal lubrication ramp
Directed and pressurised lubrication on the gears
Lubrication lines through the casing
Integrated oil pump
Painted AS7G aluminum casings
Inspection bungs (optional)
Output flange for Lobro, 1315 or 1350 joint, BMW flector
Weight (input shaft included) : 38 Kg - 83 lbs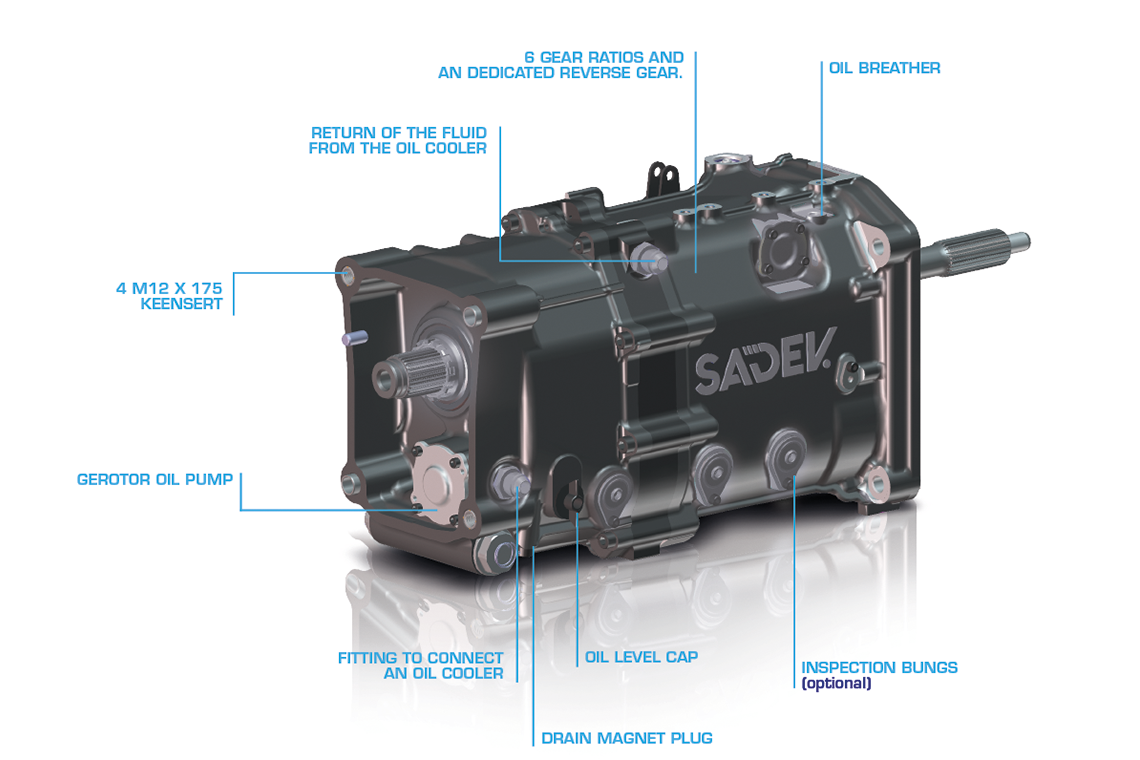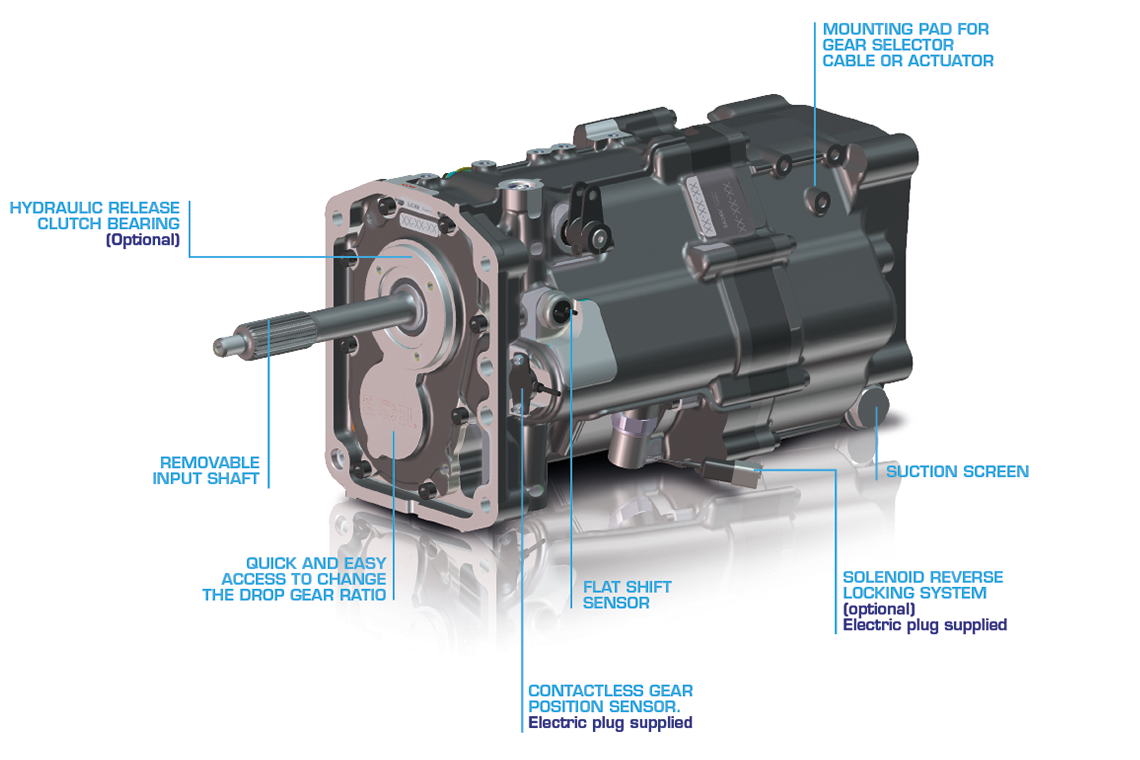 Accessories
Gear display
Mounting plate
Gearlever
Propshaft
Applications
Circuit
Hill Climb
Rally
Drift
Engine torque 1000 N.m