Single-seater
SINGLE-SEATERS – THE ULTIMATE CATEGORY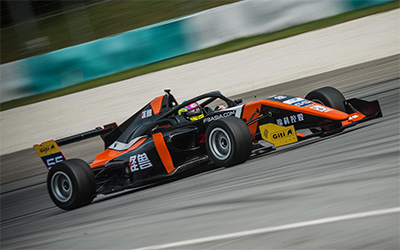 In quest of perfect lines and aerodynamics, single-seater cars are custom developed and optimised down to the very last detail in order to achieve the ultimate performance. Considered to be the king of all motorsport, Formula 1 represents the culmination of a dream, a constant drive to get to the very top in the motor racing world.
To achieve this, young drivers climb up through the ranks via class championships, starting out in racing driving school and progressing to single-seaters with performance levels close to that of a Formula 1 car.
Since the early 1990s, SADEV has been supporting drivers in their progression towards the single-seater category, equipping a large number of formula classes. Predominant in Formula 1 access categories, SADEV is also strongly positioned at the very highest level, with active involvement in Formula E.
SADEV PRODUCTS ASSOCIATED WITH THE SINGLE-SEATER APPLICATION