Rallycross
RALLYCROSS – A MODERN MOTORSPORT PHENOMENON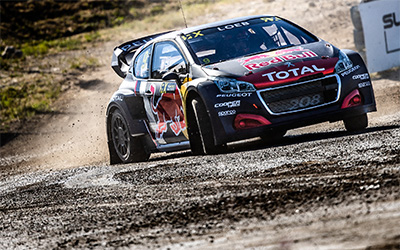 Rallycross has been enjoying a meteoric rise in the motor racing landscape in recent years! A genuine concentrate of adrenalin, these races attract modified 600 horsepower cars that fiercely battle it out on the track in a blur of extreme speeds and contact. Popular around the globe since the creation of the FIA world championship in 2014, Rallycross offers thrill-seeking spectators a unique experience!
Involved in the sport since the early 1990s, SADEV supports the rallycross discipline, proposing high-performance, robust 2-wheel drive or 4-wheel drive systems for this application.
Constantly seeking innovative solutions for this fast-growing sport, SADEV is a key supplier for Rallycross transmission systems.
SADEV PRODUCTS ASSOCIATED WITH THE RALLYCROSS APPLICATION